Burbanks Hills Estates
2734 Howard Ct
Burbank,
CA
91504
Burbank Hills Real Estate Quick Facts
Town: Burbank
County: Los Angeles
Zip Codes: 91504
School District: Burbank Unified School District
Single Family Homes: $1.1M to $2.5M
Burbank Hills Estates Real Estate
A Stunning Retreat of Hillside Luxury
Enter the beautiful Burbank Hills community and start to climb up into the rising foothills of the Verdugo Mountains into the breathtaking Burbank Hills Estates. Though it's just three miles from Downtown, the stunning community of Burbank Hills Estates is a private retreat of pristine suburban luxury with just a little bit of a desert-mountain flavor. Here, a plush living style accommodates the gorgeous views stretching out across the mountains and over the city lights along the valley floor. Originally constructed in the 1980s to incorporate the best luxury designs and amenities available, the homes of Burbank Hills Estates have been meticulously maintained and upgraded throughout the years to continue to incorporate modern trends and advances.
Burbank Hills Estates Homes for Sale
There's an easier way to keep up with new listings in Burbank Hills Estates. Save your searches, save favorite properties, and sign up for new listing alerts by creating your personal Property Organizer account today.
Selling Your Burbank Hills Estates Home?
Selling a home in Burbank Hills Estates? We can help! Learn more about listing your home with Brad Korb Real Estate Group, including the tools and resources we offer our sellers, our marketing strategies, and our featured listings.
---
Come Explore Life in Burbank Hills Estates
---
The Homes
It is certainly a rare occasion to find a home for sale in Burbank Hills Estates, because these track and custom homes, which range in size from 2,200 to over 6,000 square feet, are designed to ensure you enjoy the best quality of life available. Many homes include private pools or tennis courts to complement the incredible weather and scenery.
The Community
Tucked back into the hillsides of the larger Burbank Hills neighborhood, the Burbank Hills Estates community is a quiet and private retreat of lovely homes nestled back behind mature trees and swaying palms and set into pristine gardens and manicured lawns on large lots. Sidewalks line the winding streets, offering the perfect place for an afternoon stroll, jog, or bike ride.
---
Burbank Hills Estates Attractions
---
What's Nearby?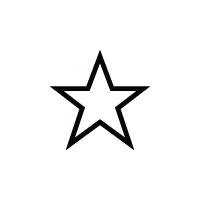 Nearby Attractions
Enjoy all that Burbank has to offer, just minutes away. Discover over 300 shops, restaurants, and businesses in Downtown Burbank. Catch an outdoor concert at the Starlight Bowl. Enjoy outstanding hiking at Wildwood Nature Park or Stough Canyon Nature Center. Or spend a day golfing at DeBell Golf Club.
Shopping & Dining
You're never far from the amenities you need when you live in Burbank Hills Estates—or anywhere in Burbank, for that matter! Find top retailers, from grocery stores to clothing boutiques, at Burbank Town Center. Explore the conveniences along San Fernando Boulevard. Or find big-box names at Burbank Empire Center.
Travel & Commute
Burbank Hills Estates is conveniently located just 3 miles from Downtown Burbank and the Metrolink Station, 3.5 miles from the Bob Hope Airport, and 15 miles from Downtown LA. Additionally, it's just a short 6-mile drive from major employers like Warner Bros, NBC, ABC, and The Walt Disney Company.
Public Schools
Students in Burbank Hills Estates are served by the highly acclaimed Burbank Unified School District, which is ranked among the top districts in California. Students are currently zoned to Jefferson Elementary, Muir Middle, and Burbank High, all of which have received A ratings by Niche.com.
---
Looking for Homes for Sale in Burbank Hills Estates?
Looking for Burbank Hills Estates homes for sale? Search our local listings database for access to listings in Burbank Hills Estates and surrounding communities. Whether you want to buy or sell Burbank  real estate, you can browse through properties or find a wide variety of real estate resources available on this website.
Burbank Hills Estates Real Estate Agent
If you are looking for a REALTOR® for Burbank Hills Estates, choose Brad Korb. As your Burbank Hills Estates real estate agent, Brad Korb can assist you with all of your home buying and selling needs. We can provide you with access to the local listings database and offer our experience and knowledge to make the home buying or selling process easier for you and your family. Contact Brad Korb today to get your home search started!
Searching for a Home in Burbank Hills Estates?