Burbank Hills
2743 N Kenneth Rd
Burbank,
CA
91504
Burbank Hills Real Estate Quick Facts
Town: Burbank
County: Los Angeles
Zip Codes: 91501, 91504
School District: Burbank Unified School District
Single Family Homes: $590K to $2.9M
Condominiums: $330K to $700K
Burbank Hills Real Estate
A Secluded Yet Convenient Burbank Community
Centrally located just east of Downtown Burbank, the luxurious neighborhood of Burbank Hills is a place of scenic, rolling hills, of tree-lined streets and beautiful homes nestled into private foliage, of friendly neighbors and connected community. Though just a convenient two miles from the bustle of Town Center and Downtown, Burbank Hills is a quiet respite away from the big-city hustle and bustle, backing into the lush and lovely wilderness of the Verdugo Mountains and some of the area's most beautiful parks. It's a community much loved for its wide variety of home choices, for its safe streets, and for its excellent educational system. Come explore Burbank Hills and discover the endless potential of life in Burbank.
Burbank Homes for Sale
There's an easier way to keep up with new listings in Burbank Hills. Save your searches, save favorite properties, and sign up for new listing alerts by creating your personal Property Organizer account today.
Selling Your Burbank Hills Home?
Selling a home in Burbank Hills? We can help! Learn more about listing your home with Brad Korb Real Estate Group, including the tools and resources we offer our sellers, our marketing strategies, and our featured listings.
---
Come Explore Life in Burbank Hills
---

The Homes
There is absolutely something for every taste in beautiful Burbank Hills. Homes range from cute bungalows built in the 1920s to large upscale homes of over 6,000 square feet on gated estates with over an acre of land to roam. You'll find custom-designed mansions, luxurious condos, charming ranch homes, spacious single-family homes, and everything in between.

The Community
Tucked into the rolling, rising hills above Glenoaks Boulevard, the winding streets of Burbank Hills cut a scenic tree-lined path to the area's many wonderful parks, like the stunning Brace Canyon Park. Breathtaking views, quiet cul-de-sacs, and friendly and connected community are a way of life here. You might even partake in a round of golf at DeBell Golf Club.
---
Burbank Hills Attractions
---
What's Nearby?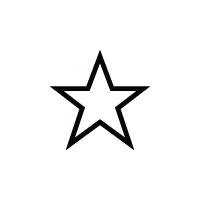 Nearby Attractions
Take a short drive or bike ride down to Downtown Burbank to discover a world of endless attractions. Find entertainment at one of Burbank's local theatres or live music venues. Catch a movie at one of Town Center's movie theaters. Or head out your back door to the rolling hills and canyons to explore miles of wilderness trails at parks like Wildwood Canyon Park, La Tuna Canyon Park, Verdugo Mountain Park, or the Stough Canyon Nature Center.
Shopping & Dining
Whether you're looking for grocery and conveniences or a delicious local dining spot, you're never far away! Head to Burbank Empire Center to discover plenty of restaurants and big-name department stores like Marshalls, TJ Maxx, Target, and more. Along San Fernando Boulevard you'll find grocery and conveniences, more restaurants, and banks and businesses. And Burbank Town Center has something for everyone, from designer boutiques to great restaurants.
Travel & Commute
Burbank Hills is conveniently located just 2 miles from Downtown Burbank and Burbank Town Center. It sits just 2 miles from the Bob Hope Airport, and 15 miles from Downtown LA. The closest Metro station is at Burbank Station in Downtown.
Public Schools
Public school students are served by the top-rated Burbank Unified School District, which has been noted for its above-average state and national test scores and is ranked among the Top 100 School Districts in California by Niche.com.
---
Looking for Homes for Sale in Burbank Hills?
Looking for Burbank Hills homes for sale? Search our local listings database for access to listings in Burbank Hills and surrounding communities. Whether you want to buy or sell Burbank  real estate, you can browse through properties or find a wide variety of real estate resources available on this website.
Burbank Hills Real Estate Agent
If you are looking for a REALTOR® for Burbank Hills, choose Brad Korb. As your Burbank Hills real estate agent, Brad Korb can assist you with all of your home buying and selling needs. We can provide you with access to the local listings database and offer our experience and knowledge to make the home buying or selling process easier for you and your family. Contact Brad Korb today to get your home search started!
Searching for a Home in Burbank Hills?